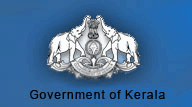 Public Information Cell, PWD
Govt. of Kerala
PWD HELP LINE
(toll free)

1800-425-7771

About Us
Welcome to the official website of Public Information Cell (PI Cell) of the Kerala Public Works Department. Here you can navigate for news and information about PWD. PI Cell is part of the major institutional strengthening initiatives undertaken by the department. PWD being the major facility provider in the state, this website serves as an interface to connect with public and media for exchanging views and ideas and to disseminate information related to various projects and policies. Accredited journalists can register online and gain access to firsthand information on upcoming events, ongoing projects, work progress, programs, initiatives, policies and various activities of PWD.
Objectives:
To establish an information landscape for communicating with media and public
To effectively highlight the achievements of the department
To gather views and opinions of the public on various projects and proposals undertaken by the department
To ensure free access to right information, this will in turn eliminate disinformation.
Mission
To establish a touch-point for media and public to interact with the department
To disseminate news and information about the activities/ functions/ projects of the department
To advertise/promote/publish new concepts, projects and future plans taken up by the department
To organize press conferences, panel discussions, focus group discussions, debates, workshops, conferences to highlight the objectives of the PWD.
To oversee and manage the operations of the PWD helpline

Copyright © 2023 Kerala PWD PI Cell